Hypnodontics
Relaxing Dentistry using Hypnotherapy At Riverside
The aim is to improve dental morale from stressed to enthused.
Dental anxiety is a serious and common challenge for many people. It has been shown to have a negative impact on dental health. Many dental patients are treated without any formal attempt to manage fear and anxiety.
Yet, it is known that many 'unmanaged' patients frequently elicit the 'Stress response'. This is most clearly manifested in increased heart rate, sweating and abnormal breathing patterns, resulting in more pain and more anxiety.
If this applies to you, then you may want to consider using hypnosis. Enabling you to have a calm and relaxing dental experience, free from anxiety and pain.
Riverside Dental Practice has teamed up with Hypnotherapist Lee Evans who will help you overcome your fears by hypnotising you prior to your dental treatment.
Lee will prepare you fully and ensure that you feel calm, relaxed and confident in your ability to manage your dental experience.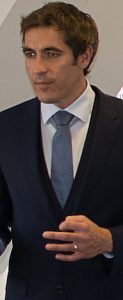 Watch Lee in Action.
Lee practices what he preaches. Watch him having deep dental work without anaesthetic, whist experiencing no discomfort using self hypnosis.
https://www.youtube.com/watch?feature=player_embedded&v=imTA-Fd7D-g
Stop Smoking.
Lee helps people to stop smoking. If you have had enough of smoking and are realising the damage that it does to your body and mind, now is the time to act.
Clients of Riverside Dental Practice can have pre dental hypnotherapy on site with Lee for £75 per session. These last typically for 90 minutes.
Lee describes Hypnotherapy as 'The study of the mind and human nature at its deepest level'.
Easily book an appointment with Lee at the Riverside Dental Practice reception. Find out more info about Lee's "Mind Power Solutions" Click here.