We welcome a new dentist – Nick Bilby
24 Feb 2021
We welcome new dentist Nick Bilby to the Riverside Dental team in Braunton.
Nick says, "I graduated from Dundee dental school in 1998. After working for a year in Pembrokeshire I moved to Bristol where I joined a large mixed family practice providing both NHS and private dentistry. In 2017 I relocated to work in Ilfracombe and enjoy all the benefits of living in North Devon. I enjoy all aspects of my job and feel it is so important to be able to provide excellent quality care in the most stress free way possible."Nick is currently settling in, and will be taking new private patients.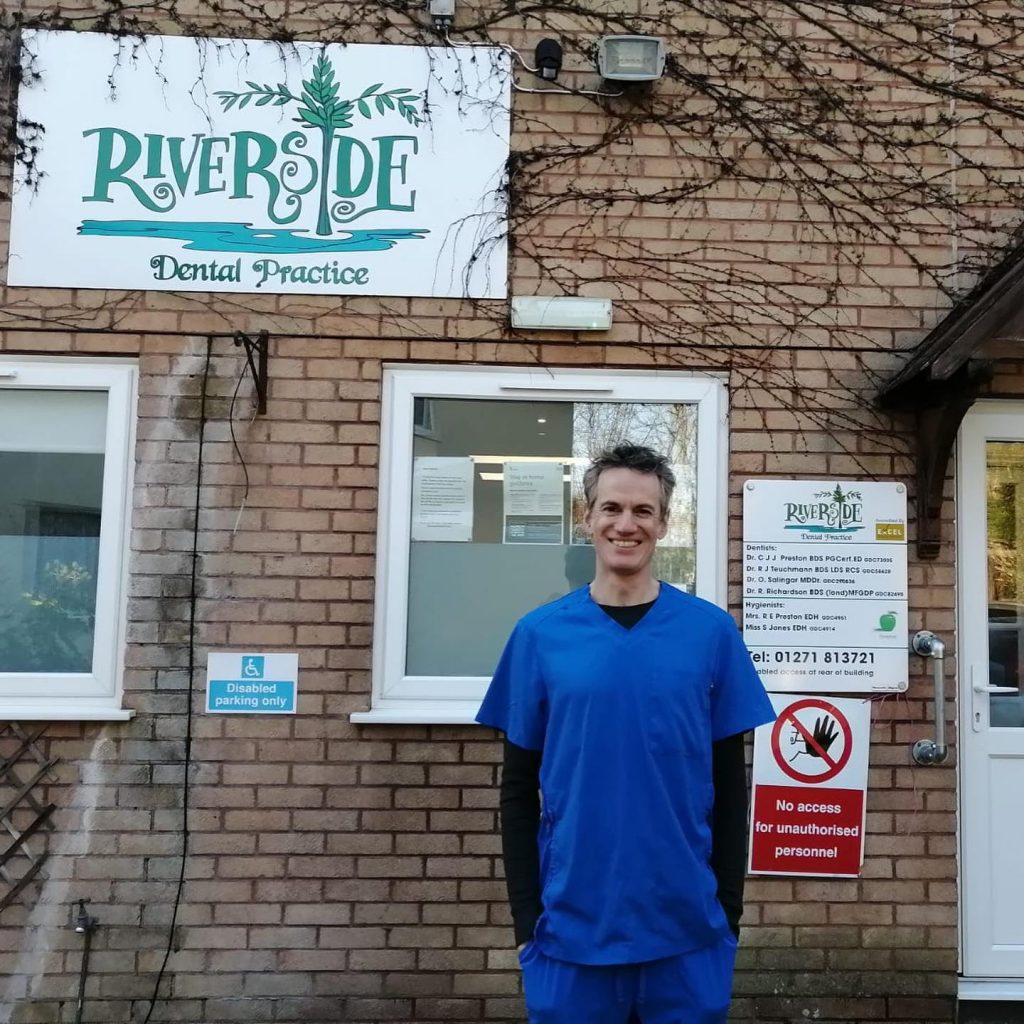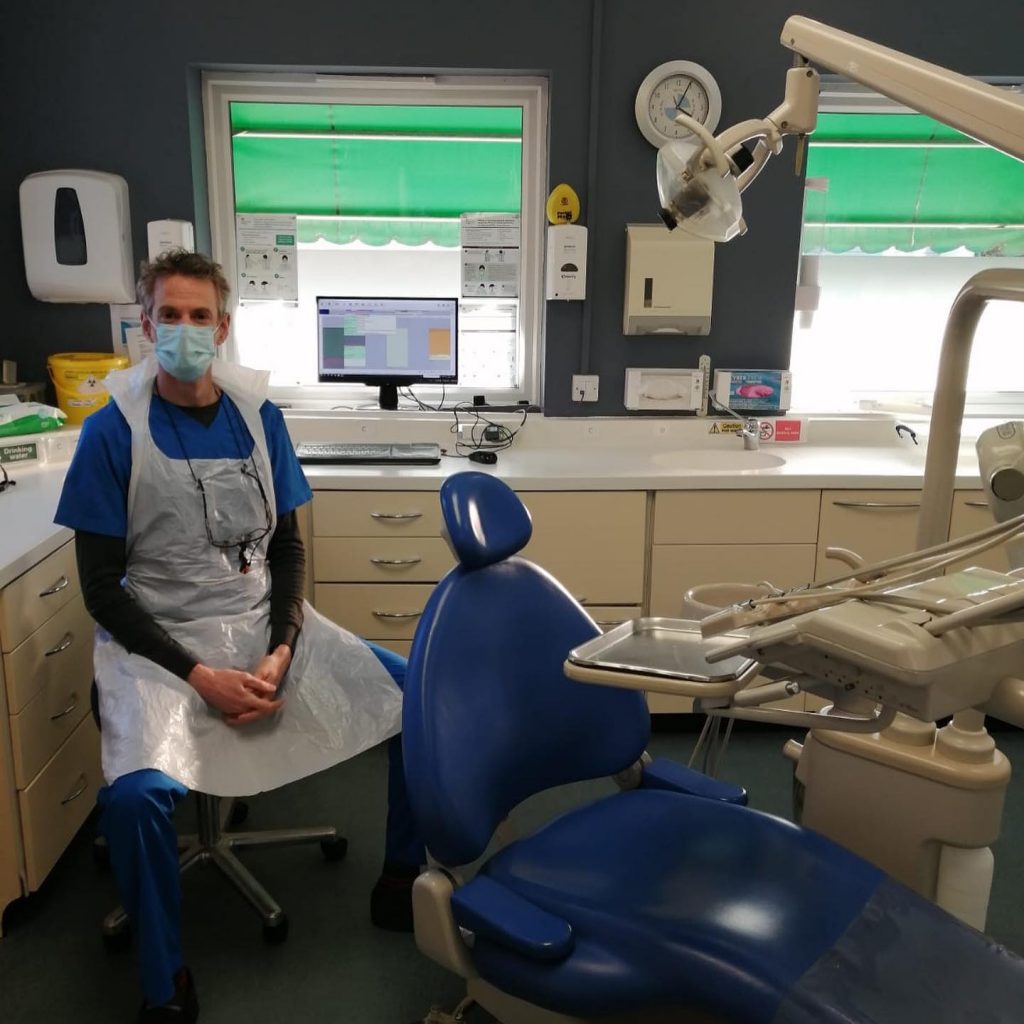 On The Doorstep – 14th Dec 2020
Helping those in need – the presents under the Riverside Dental tree this year have been donated by our team for the Christmas shoebox appeal run by the charity On The Doorstep
https://www.facebook.com/onthedoorstepnorthdevon/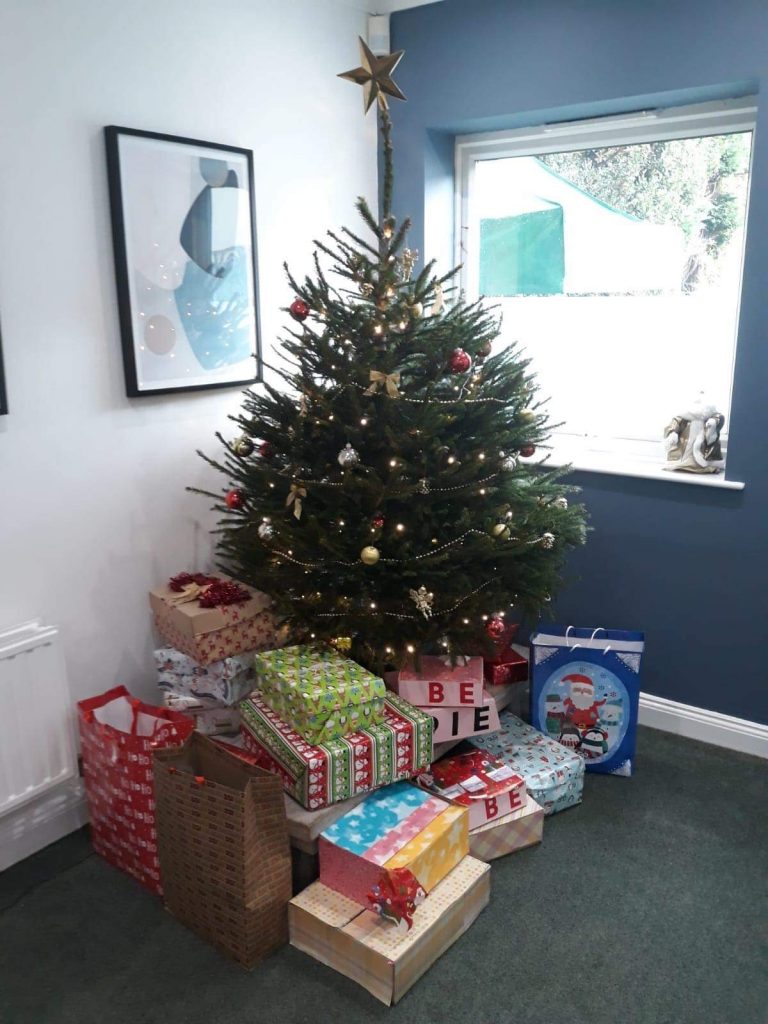 New Patient Portal launched. 10th November 2020
We are pleased to announce that we recently introduced a new patient portal allowing you to fill in your forms prior to arriving at Riverside Dental Practice. We hope this will give you the peace of mind that all unnecessary points of contact have now been removed. This includes your arrival and departure through reception. You can watch this short video which shows you how it works. How to use Patient Portal.
Corona virus Update 4th Nov 2020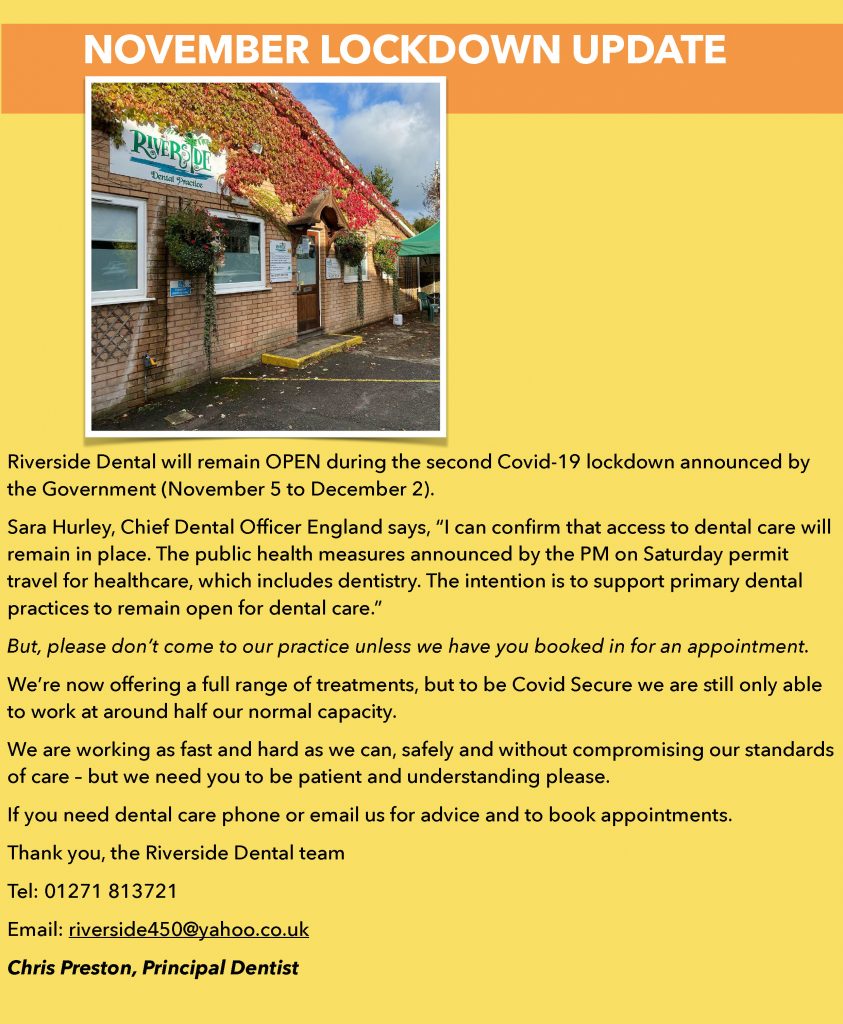 Riverside staff save a life.
The Riverside Dental team has received a letter of thanks from the Chief Dental Officer of England, after the quick actions of our staff helped save the life of a patient who had a medical emergency outside the practice recently – well done everyone!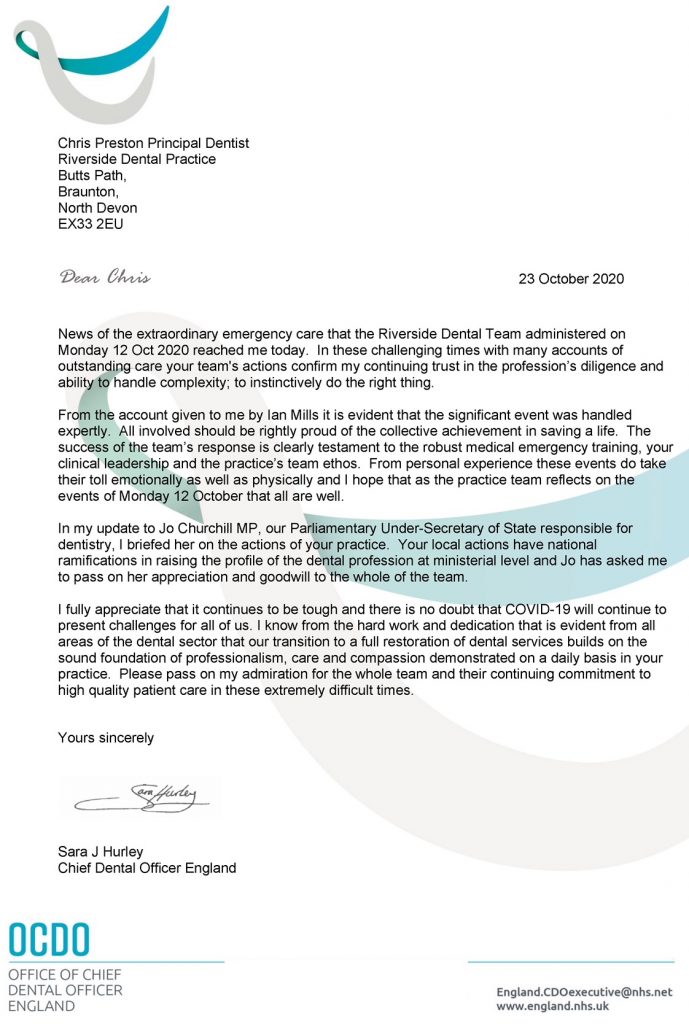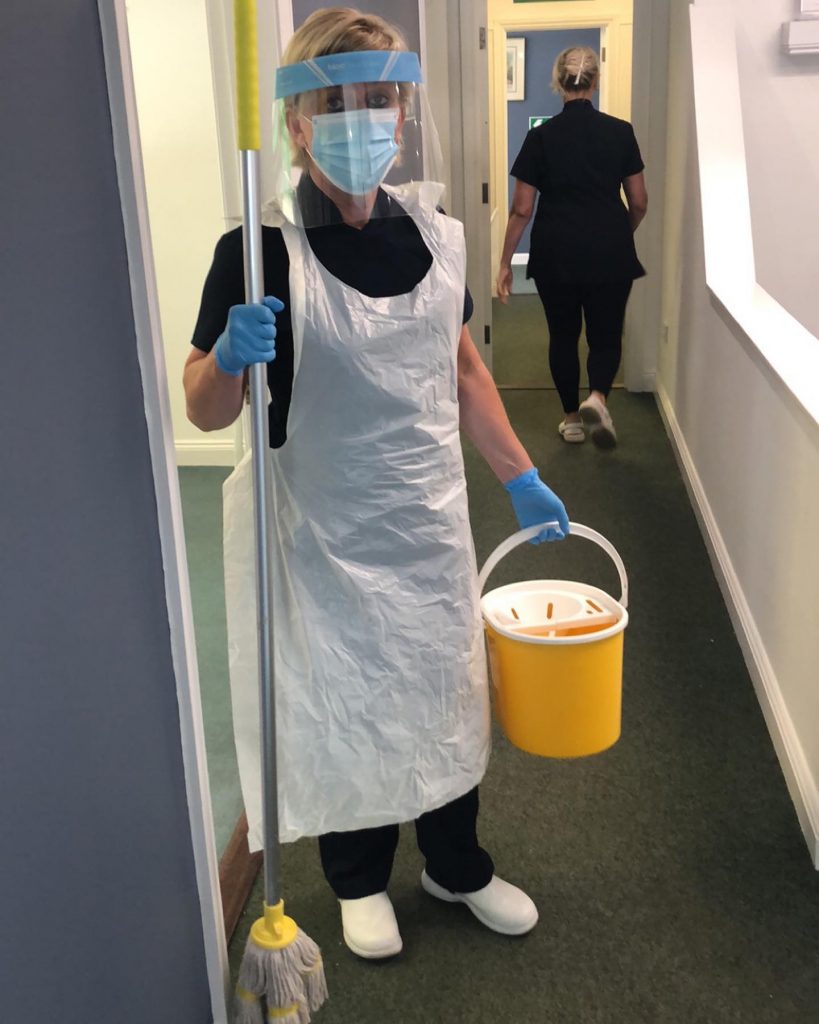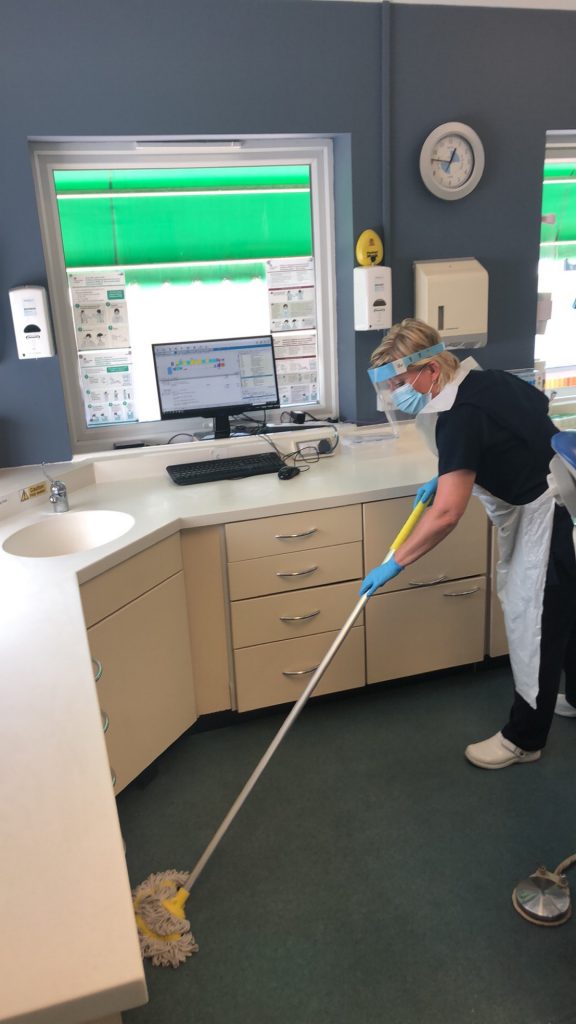 Coronavirus Update 22nd July 2020
Please don't come to Riverside Dental unless we have booked you an appointment.

We are getting back to offering routine appointments, and are able to offer a full range of treatments, BUT dentistry has not returned to normal.

The surgery is left empty and sealed for 60 minutes after every visit, then the floors and all surfaces are cleaned and disinfected. Even the mop gets put through a washing machine!

This means that after a filling or scaling we can't see the next patient for 75 minutes.

We are working with severe restrictions and are only able to see a vastly reduced number of patients compared to before Covid-19.

We are working as fast and hard as we can, safely and without compromising our standards of care – but we need you to be patient and understanding. We are doing our best in a difficult situation.

You MUST phone us for an appointment, and you cannot just walk in and expect to be seen or arrange an appointment. Hygienist appointments are unlikely to resume until late August.

Thank you, the Riverside Dental team.
Corona virus Update 17th June 2020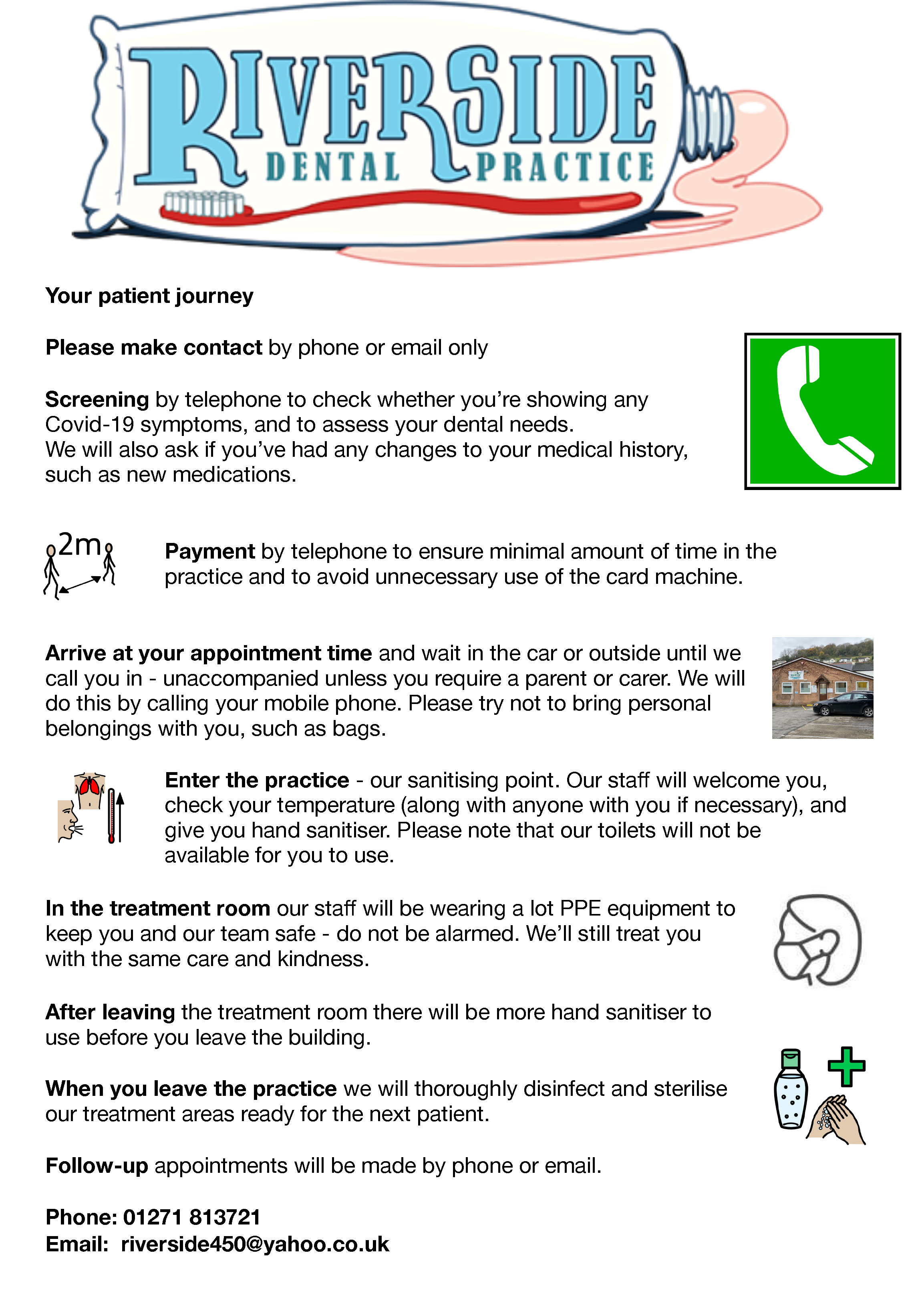 Corona virus Update 3rd June 2020
Corona virus Update 29th May 2020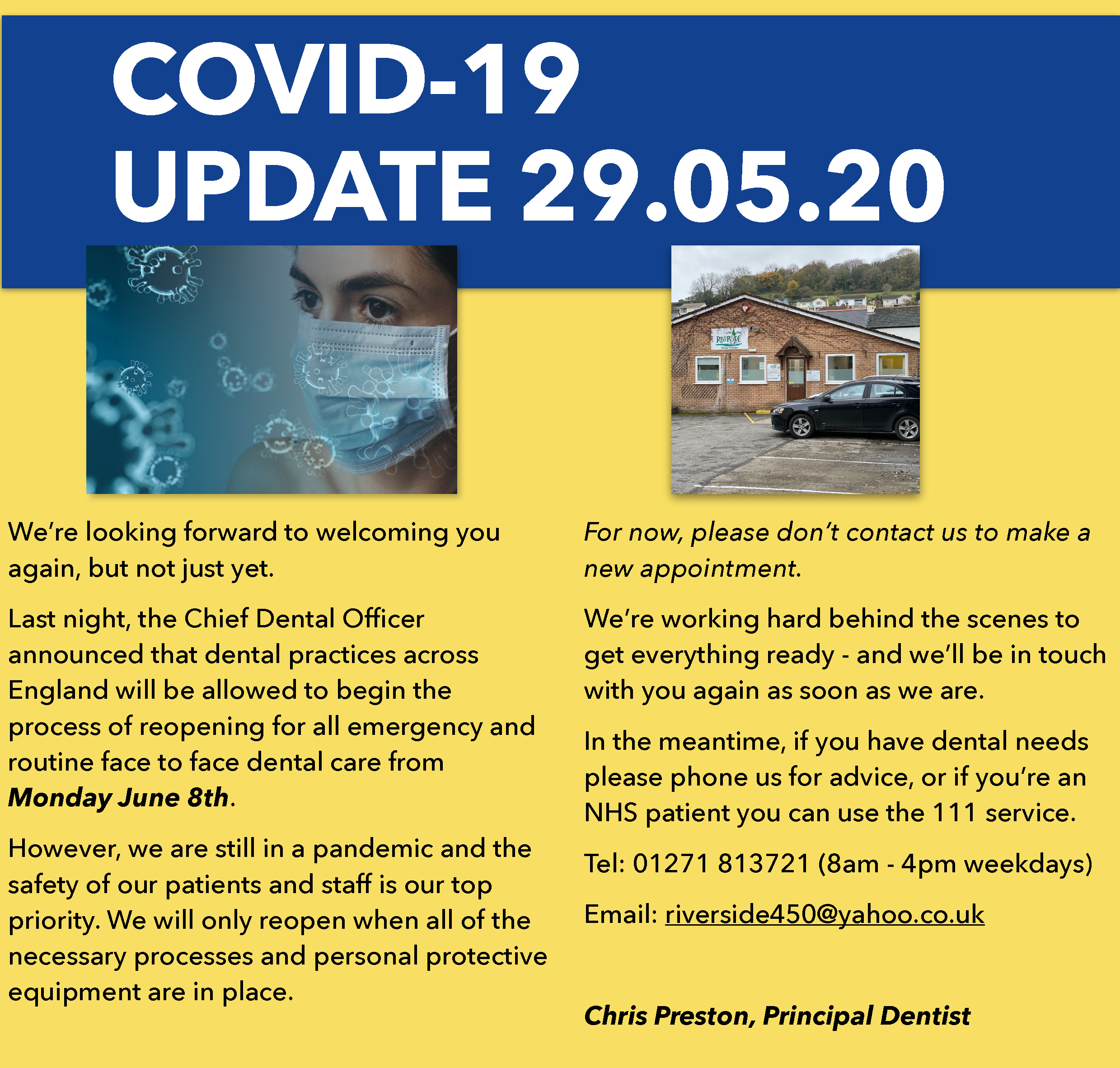 Managing toothache at home 19th April 2020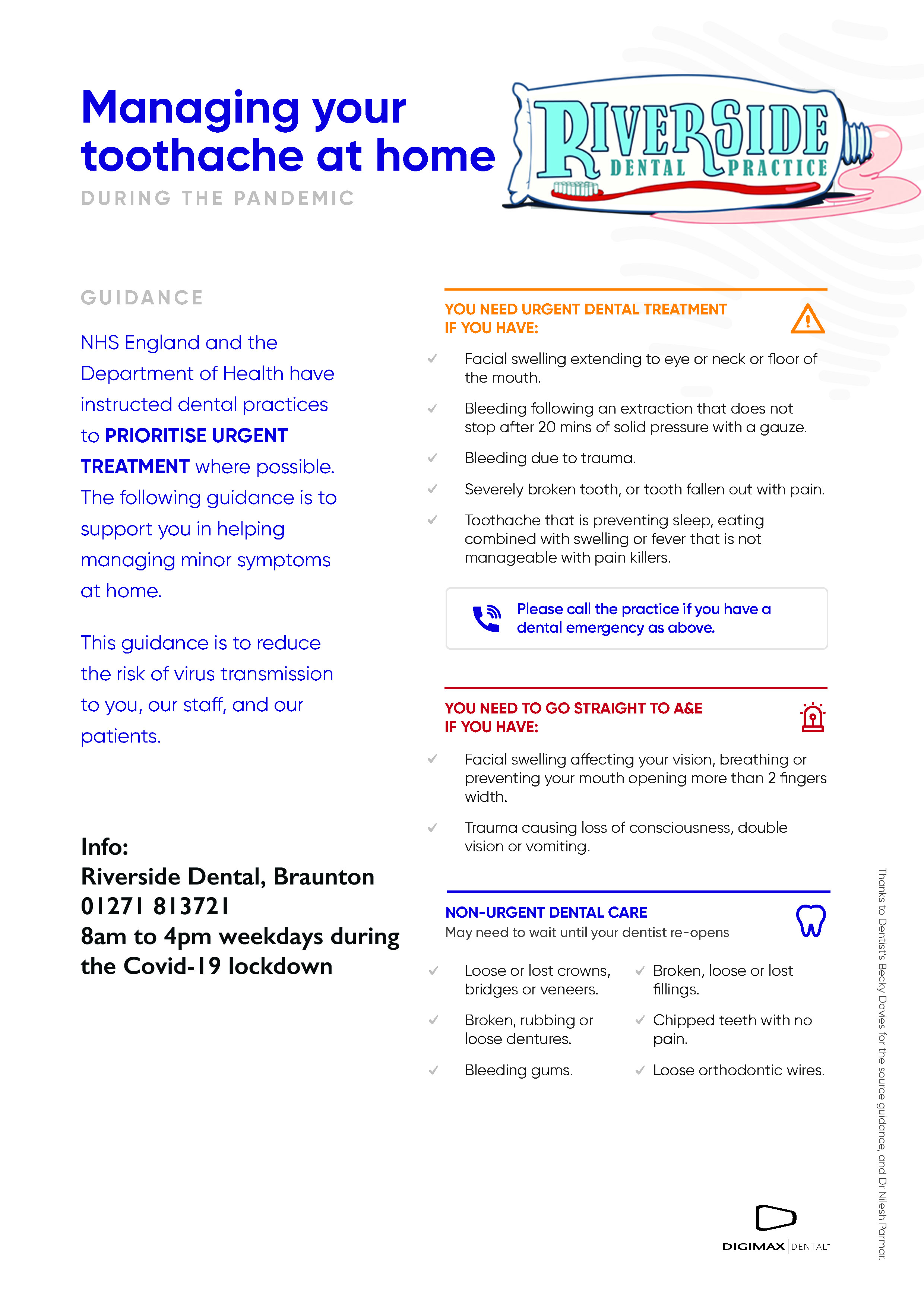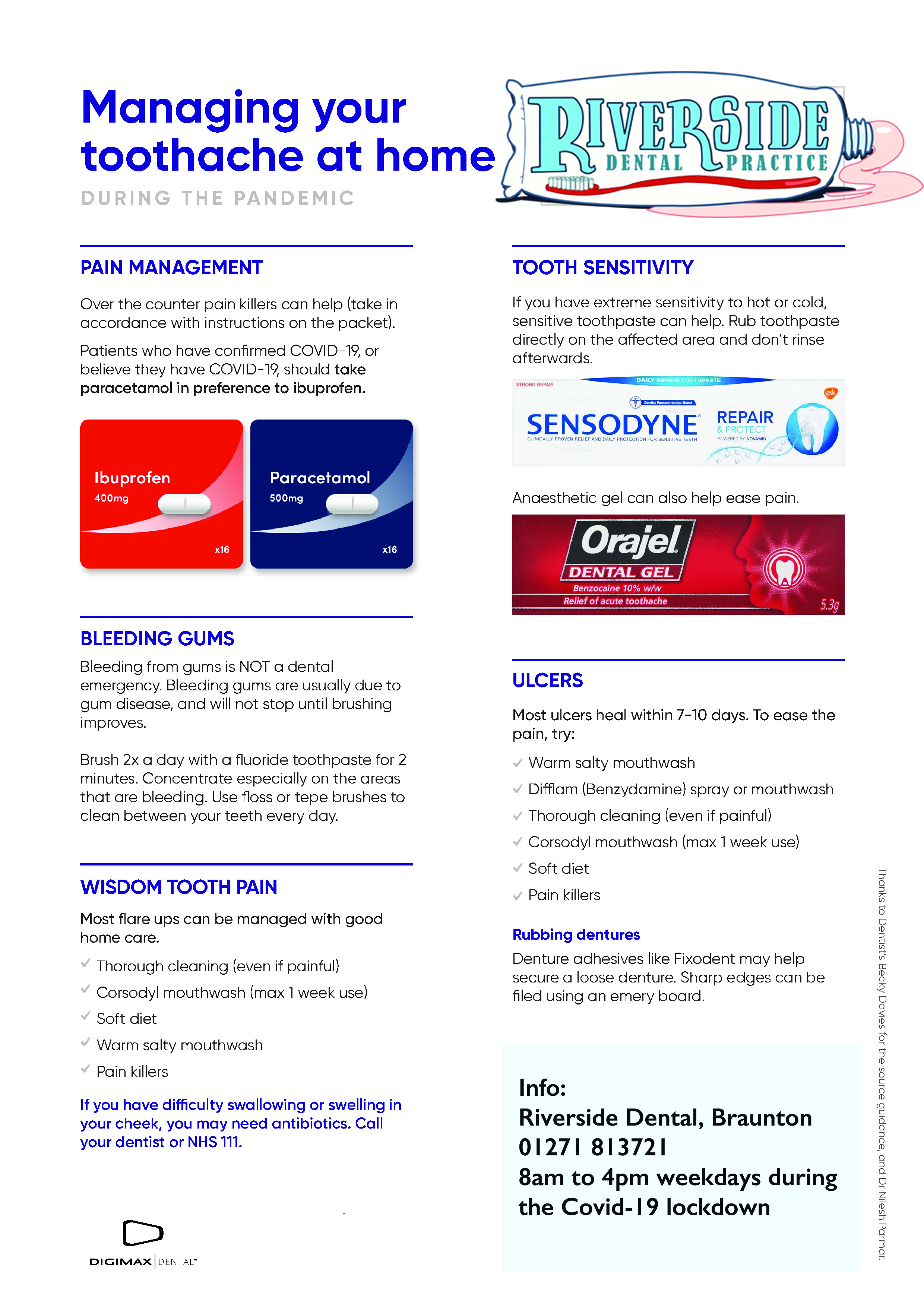 Corona virus Update 10th April 2020

Corona virus Update 27th March 2020
In line with national guidelines, Riverside is currently closed between 8am-4pm please call 01271 813721 for advice or more information.
Corona virus Update 24th March 2020
Dear everyone
I just wanted to write to you and let you know what's going on at Riverside. Obviously all areas of our lives have been turned upside down over the last few days and dentistry is no exception.
At Riverside we always try to put our patients first and look after you as well as we can. We also want to be a caring employer and we must safeguard our team. They are at the heart of how we look after you.
Following advice from the Chief Dental Officer and The British Dental Association on Friday 20th March, we are obliged to cancel and postpone all routine care.
We have moved to providing appointments for severe emergency problems only. We are not able to provide any routine care and we are exceedingly limited in the treatments we are able to undertake in an emergency situation.
Every dental practice in the country has to follow this guidance in order to reduce the spread of covid-19 and to safeguard dental workers who are at a higher risk of severe infection compared to the general population.
As things stand today 24th March we are still available by phone during our normal hours. If you have a dental emergency, we will offer advice over the phone, including speaking to a dentist if appropriate. If your problem qualifies as a severe dental emergency using one of the nationally published guidelines, we will offer you a face to face appointment to treat you. If you are asymptomatic for Covid -19, at the present time, the appointment will be with us at the practice. If you have Covid -19 symptoms we will refer you to NHS 111 so you may be treated in a centre with the appropriate PPE.
Out of hours there will be instructions on our answer phone to tell you how to contact a dentist.
It is quite likely that in the coming days the arrangements will change and we will not be providing appointments ourselves even for asymptomatic patients. In that situation, there will still be emergency appointments available at a centralised treatment centre. As things stand we expect your first point of contact to still be Riverside's phone number for advice and telephone triage.
We are unsure how long this situation will persist but we will be back to our normal service provision as soon as we are able and we will try and increase the surgery time we have, where possible, to make sure no-one is waiting for treatment any longer than necessary.
If you have an appointment booked in the next three weeks please consider it cancelled. You might wish to call us and rearrange it for a future date so you have something in the book as we are likely to be busy once things are back to normal.
Thank you for reading this far and thank you for letting us take care of your teeth up until now and on into the future.
Kind Regards
Chris Preston
Principal Dentist
Corona virus Update 20th March 2020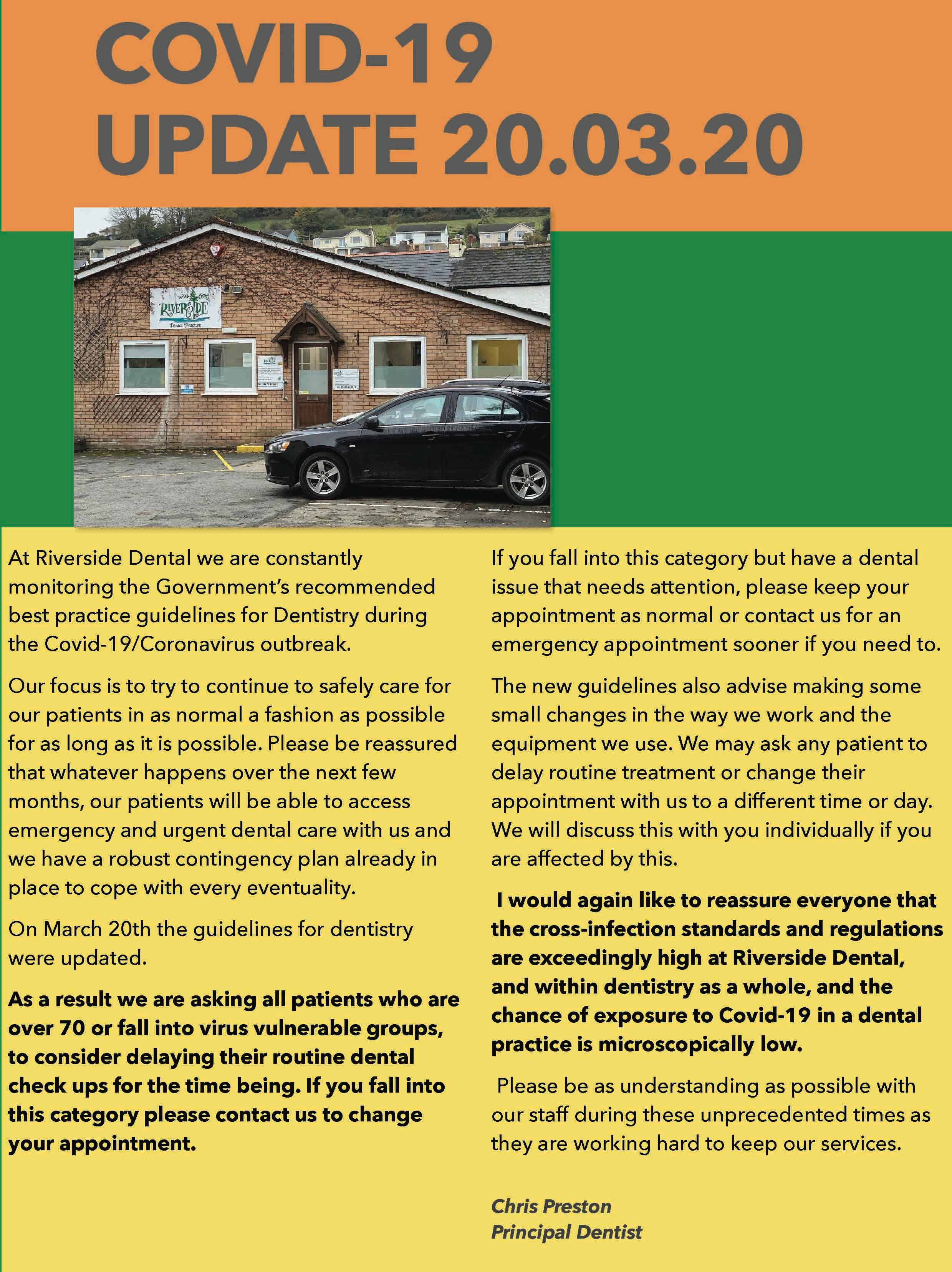 Corona virus Update 17th March 2020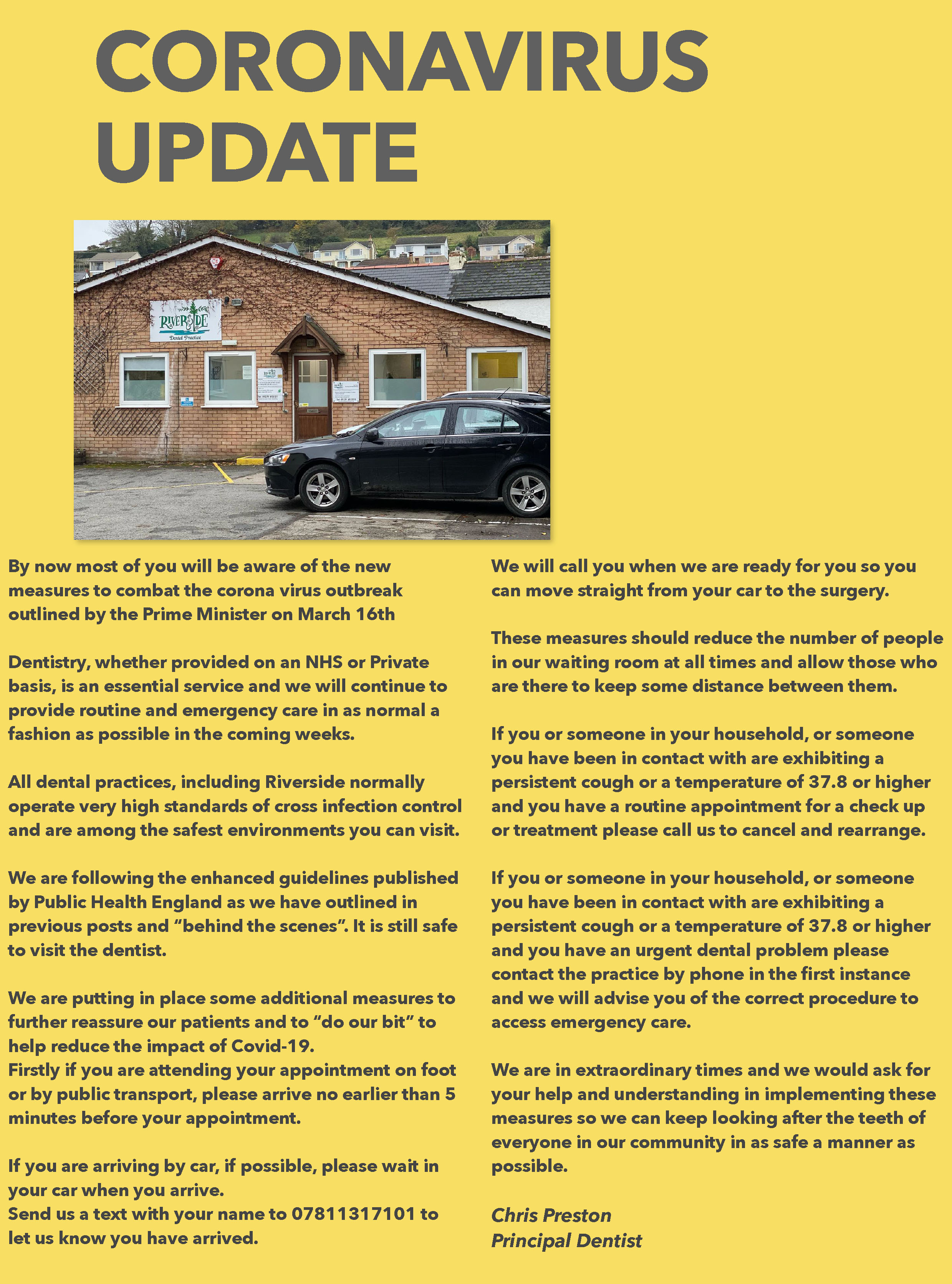 Corona virus Update 13th March 2020
The geographic element of the case definition has now been removed. Travel and contact history are no longer important for diagnosis, which is on the basis of symptoms alone. If people who have travelled do not have symptoms they do not need to stay at home, regardless of their travel.
STAY AT HOME
IF YOU
HAVE CORONAVIRUS
SYMPTOMS
Stay at home for 7 days if you have either :
. a high temperature
. a new, continuous cough
Do not go to a GP surgery, pharmacy or hospital
You do not need to contact 111 to tell them you are staying at home
Use the 111 coronavirus service
.If you feel you cannot cope with your symptoms at home
.Your condition gets worse
.Your symptoms do not get any better after 7 days
Corona virus Update 10th March 2020
The government announced plans on 9/3/20 to ask anyone with even mild cold symptoms to self-isolate for 7 days. It is likely that this will come into force in the next seven to ten days.
Our clinical staff regularly suffer from colds during the winter months, many of which are brought into the building by patients. We are concerned about the impact a member of clinical staff having to self-isolate will have on the ongoing and emergency care of our whole patient base.
With this in mind, we are asking that patients with ANY mild cold or flu symptoms cancel their appointments. We understand this will be an inconvenience to a small number of people, but we would ask you to consider the whole local community and their dental needs and be as understanding as possible.
Corona virus 3rd March 2020
With the increasing spread and seriousness of Coronavirus, we're asking all patients and visitors to please phone the practice prior to attending appointments if you have visited an affected area within the last 14 days, or have been in contact with someone who has.
Also call us if you've had contact with anyone with Coronavirus, or you're experiencing flu/cold symptoms – such as fever, dry cough or shortness of breath.
If you're concerned and need health advice, phone 111 or visit: www.nhs.uk/coronavirus
Even if you think you're OK – please think of those who might be less able to fight off an infection.
Thank you – help us stop the spread of Coronavirus.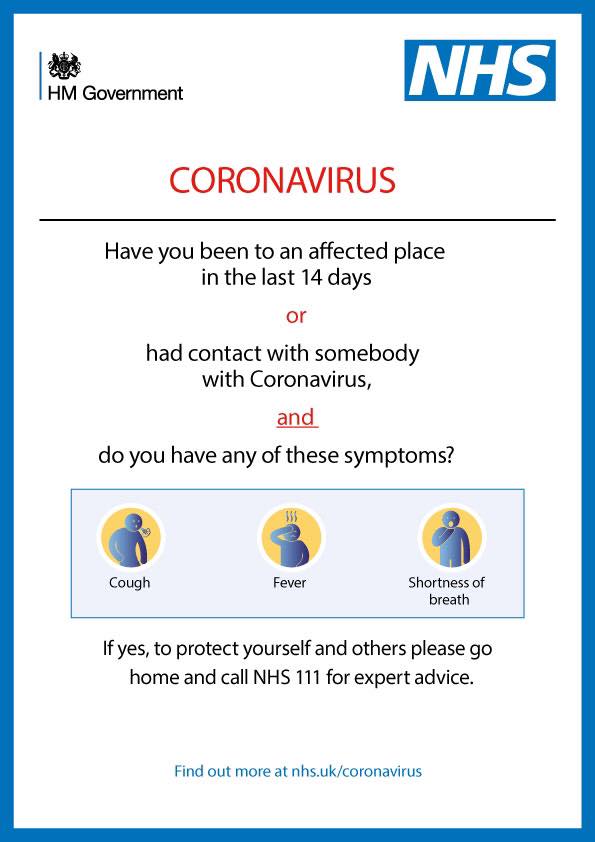 Meet Ankit Patel
Meet Ankit Patel – he's the latest foundation dentist being mentored by the team at Riverside Dental Practice in Braunton.
Newly qualified dentists like Ankit spend a year working under the guidance of experienced staff as part of their vocational training. They also attend a number of study days during this time to help expand their knowledge and experience.
Riverside was chosen to be a mentor practice as part of the NHS Devon and Coastal Dental Foundation Scheme, and has now been taking part in this vital training programme for 15 years.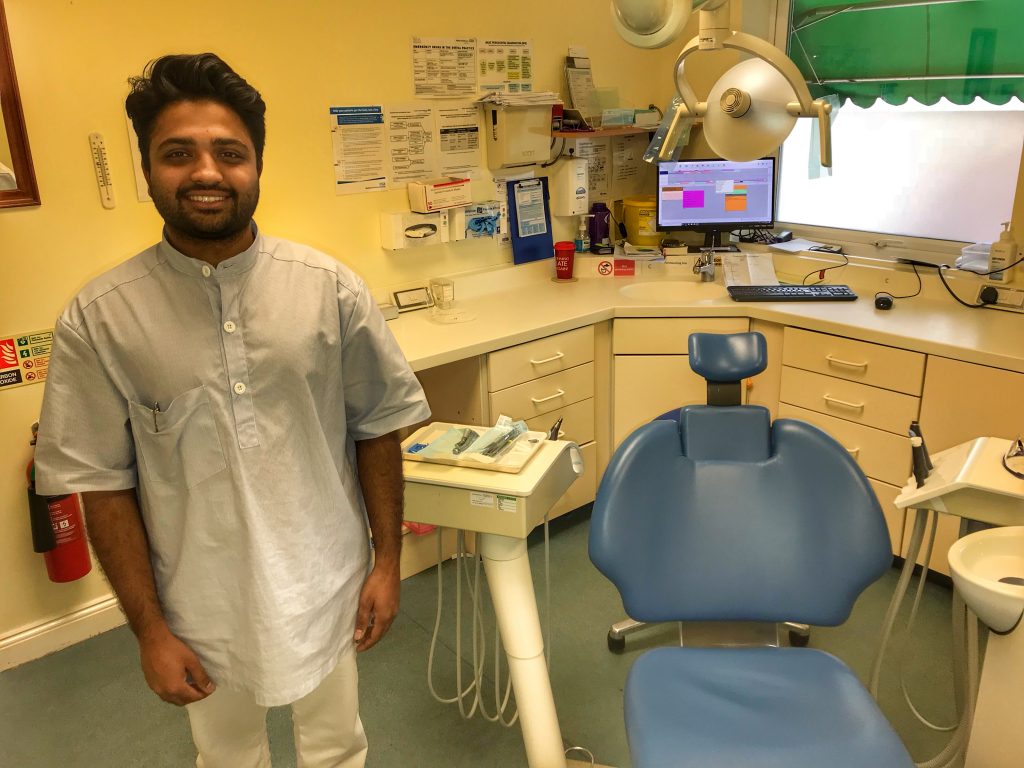 Update from Riverside Dental Nurse Kate's Trip to Africa
One of Riverside's dental nurses has described her sadness at seeing the poverty and desperate need of young children in West Africa, after spending a month volunteering onboard a hospital ship. Kate Rogers was providing emergency dental care alongside a team of other medical volunteers on the ship 'Africa Mercy'.
"It was heartbreaking seeing the poverty, and the sheer the amount of children we had to treat. I worked with the lead dentist for most of my trip," said Kate. "The kids were in a lot of pain and most of them were very scared. It was my job to help them get through it. It was difficult, but rewarding knowing that I helped make it easier for them and was there to wipe their tears away."
Kate Rogers is one of our team at Riverside Dental in Braunton, and this was her third trip with the charity Mercy Trips,
who provide free, often life saving treatments in impoverished regions where frequently there is little or no medical care at all.
Riverside Dental owner and principal dentist Chris Preston said, "It's fantastic that Kate has put her time and energy into being part of Mercy Ships. We take easy access to dentistry for granted in this country, and it's shocking how severe the complications can be when simple dental problems are left untreated."
"It's a difficult and scary environment to work in over there and I have a huge amount of respect for Kate and her commitment. It's great to think that skills we have helped her develop are being used on the other side of the world for those with such a great need. Riverside are proud to be able to play a small part in bringing dental aid to Africa."
The volunteer dental team in Douala, Cameroon, saw on average of between 90 and 120 people every day, with 3 or 4 dentists doing multiple extractions on everyone. "While I was there, the we saw our 7,000th new patient," said Kate.
"As a nurse I would assess what was needed to be done and get everything ready so the dentist could get on with the treatment quickly. Some days I was working four chairs at a time. Many days we had power cuts and flooding due to severe thunderstorms."
Kate thanked everyone wholeheartedly who donated hundreds of pounds to her JustGiving page to help make help make the trip happen, "I have already applied and been accepted to go back to work with Mercy Ships in Guinea in January 2019 which I am very excited about, but it means the fundraising continues."
It costs about £1,250 to fund these life-saving trips, and if you can help please go to her fundraising page, or pop into the practice in Braunton –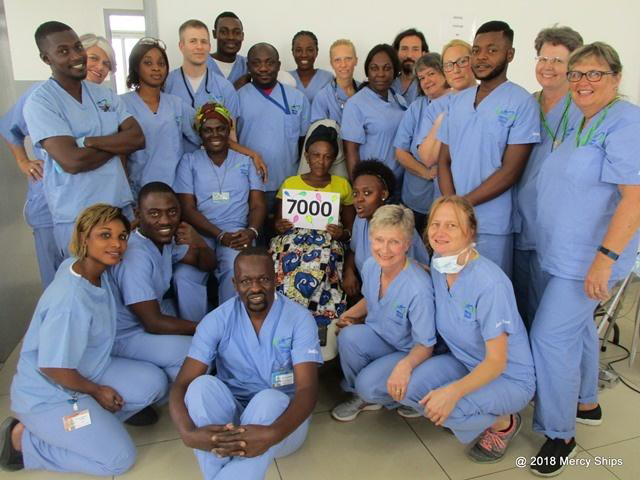 "While I was there, the we saw our 7,000th new patient," said Kate.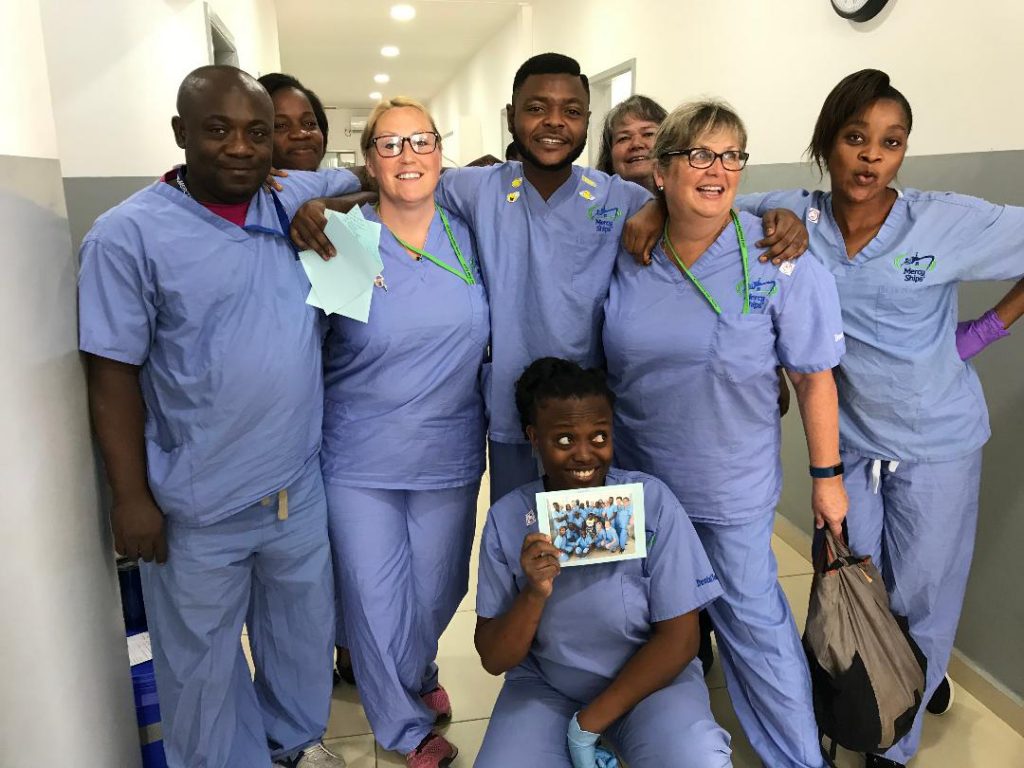 The volunteer dental team in Douala, Cameroon, saw on average of between 90 and 120 people every day.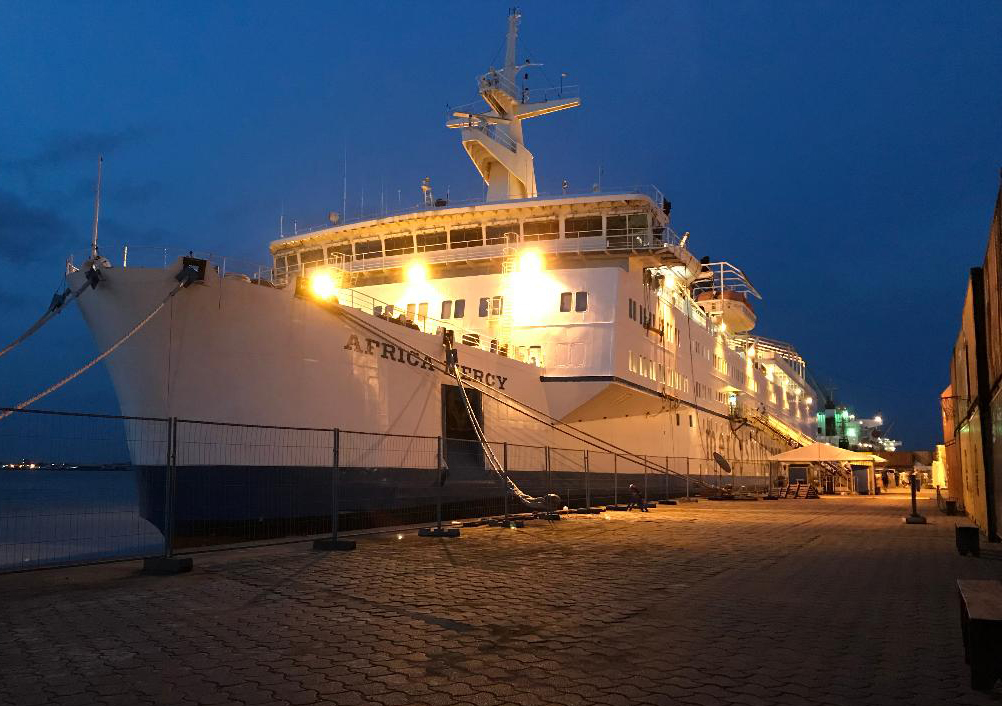 Kate Rogers was providing emergency dental care alongside a team of other medical volunteers on the ship 'Africa Mercy'.
Every 10 minutes a child in England has a rotten tooth removed in hospital.

Tooth decay is preventable but remains the most common reason for hospital admissions for children aged 5-9 years
As the government's Soft Drinks Industry Levy comes into effect, PHE's Change4Life campaign is encouraging parents to swap sugary drinks for healthier alternatives to protect their children's teeth
Read the report here.
Braunton Dental Nurse Mercy Ships Volunteer.
Our dental nurse Kate is in the papers again this week, with her trip to volunteer onboard a hospital ship in Cameroon – still time to donate!
Riverside Dental Nurse Heads To Africa
A dental nurse from a practice in Braunton is heading out to Africa to volunteer onboard a hospital ship providing emergency dental care to people in desperate need of treatment.
Kate Rogers works for Riverside Dental, but will be leaving the North Devon village behind on February 24th to join other medical staff for a month on the ship 'Africa Mercy'.
The vessel is operated by the charity Mercy Ships who provide free, often life saving treatments in impoverished regions where frequently there is little or no medical care at all. Kate will be working in the central African country of Cameroon.
"This will be the third time I have been to Africa as a volunteer, but this is my longest stint by far," said Kate. "The dental team I'm working with will travel inland each day to treat people who need it – a great many people need urgent help over there."
Africa Mercy has seven operating theatres, wards and cabins for the volunteer crew. They travel to poor countries where conditions are harsh and healthcare is almost non-existent.
"Patients out there often have complex needs, even life-threatening conditions," added Kate. "It is a challenging place to work because of the climate and things like regular power cuts, which of course means our dental equipment won't work."
Kate often carries out procedures on her volunteer missions that she wouldn't do in her normal job at Riverside Dental in Braunton, like filings, simple extractions and anaesthetics.
"We see hundreds of people, often queueing to see us all day in 35 to 40 degree heat – sometimes even having to com back and wait again the next day. No-one complains – they are just really grateful that we can treat them. It is hard work for us, but incredibly rewarding."
The hospital ship "Africa Mary".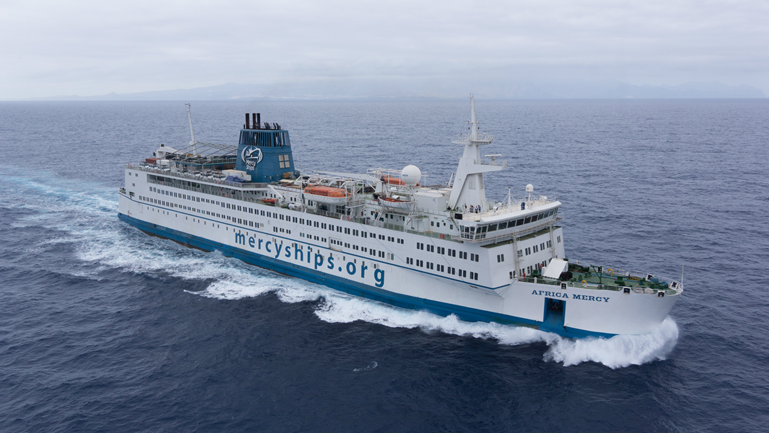 Kate Rogers performing a filling on a previous volunteer mission in Africa.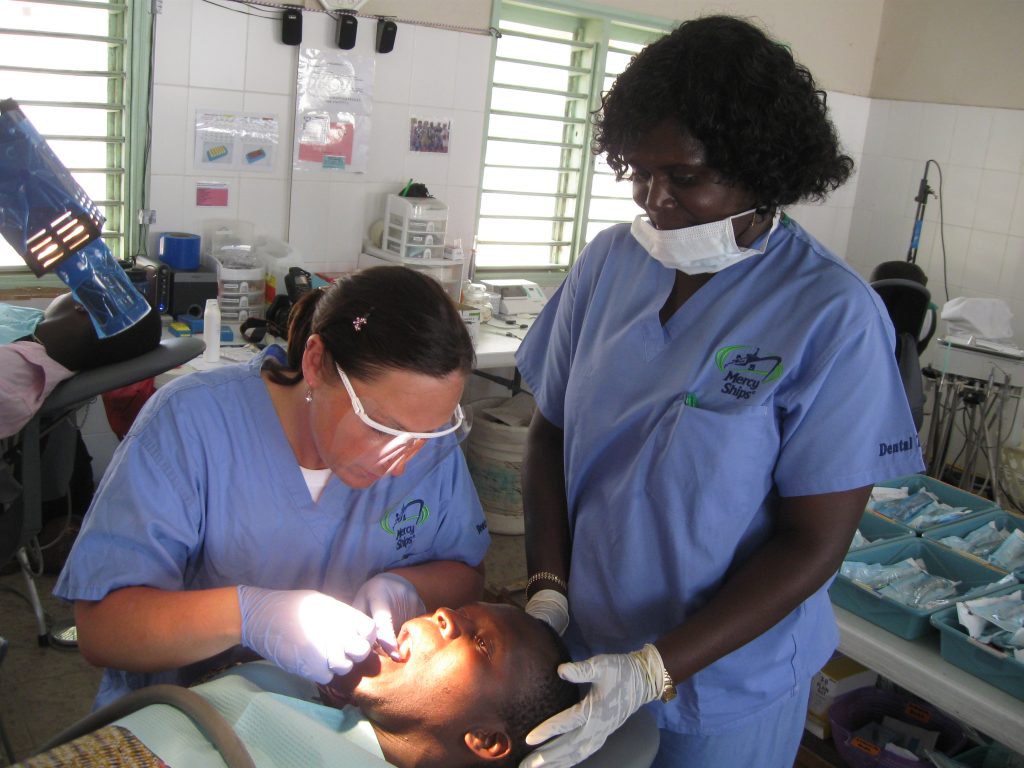 Saturday opening in 2017 – news release 03.01.17
With Rebecca Richardson joining Riverside Dental in Braunton permanently this year, we're continuing to open on some Saturdays in 2017. Dentist and hygienist appointments will be available.
Increased opening hours means we're still able to take on more new patients, with appointments currently available during the week and at weekends – please phone our reception team on 01271 813721 for more details.
Between now and the end of March we're open on the following Saturdays from 9am – 1pm:
January 14th
January 28th
February 11th
February 25th
March 4th
March 18th
We'll publish dates for later in the year in the near future.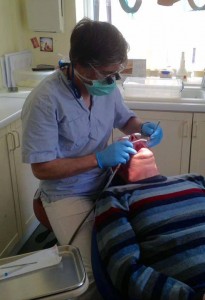 Long serving dentist retires – news release 30.12.16
The end of 2016 sees us wave a fond 'goodbye' to one of our long-serving and highly respected dentists.
John Walley has worked part time here at Riverside Dental, Braunton, for the last seven years and has worked at many different practices in North Devon since he moved here in 1984. John came to Dentistry relatively late in life but has still devoted more than 40 years to caring for the region's gnashers!
It's finally time for him to take a well-deserved retirement and whilst we are going to miss his company, we hope he enjoys the extra time it will bring.
John's list of patients will transfer to Rebecca Richardson who is leaving Vicarage Street Practice in Barnstaple and joining us early in 2017 on Thursdays as well as continuing with her Saturday mornings.
The image below was created by our team as part of John's retirement present – good luck John!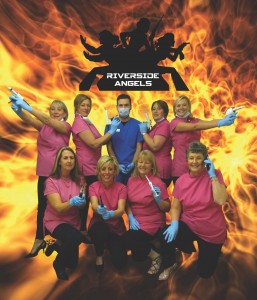 New opening times & new staff at Riverside Dental, Braunton – news release 09.11.16
We're opening on some Saturdays from this weekend so that we can give you more flexibility on appointments, and take on more new patients.
The dates and times confirmed so far are 9am to 1pm on November 18th and 26th, December 3rd, January 14th and 28th, February 25th. Dentist and hygienist appointments will be available on these days.
We also have another new staff member who has just started with us after two years working in Barnstaple, Joe Lander who joins the Riverside team as a Dental Nurse.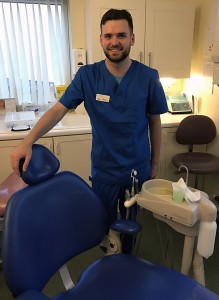 Riverside Dental Practice expands – news release 13.10.16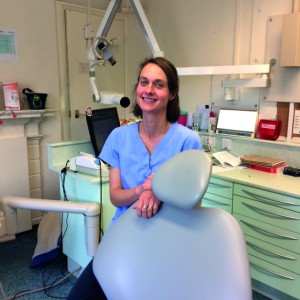 The family run Riverside Dental Practice in Braunton is expanding in November with the addition of new local dentist Rebecca Richardson.
Rebecca says; "I moved to Devon with my family three years ago, after falling in love with the scenery and the landscape while on holiday. I'm looking forward to joining the team to be able to offer high quality dentistry to the whole family in a relaxed and genuinely caring environment."
It means the practice will be able to open on two Saturday mornings each month, and take on more private patients.
"With today's hectic pace of life it can be difficult for people to fit in appointments during the week, especially if you have a family," said dentist Chris Preston. "We're really excited to be able to start offering Saturdays, and to have the opportunity to take on new patients."
Alongside the new weekend dentist appointments, a hygienist will also be working the Saturday shifts and under the General Dental Council's 'Direct Access' scheme you don't need to registered with the practice to use the services of a hygienist.
This year Riverside Dental has also started offering on-site hypnotherapy with Lee Evans, which has been especially useful for nervous patients, plus dentist Chris Preston has now trained to give cosmetic Botox and filler treatments.
Well-known hygienist retires after 40 years service – news release 30.09.16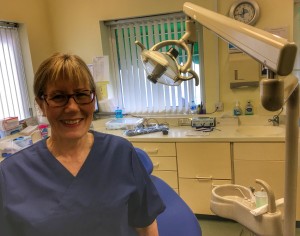 North Devon dental hygienist Sheila Davison is retiring after looking after thousands of local patients' gums for the last 40 years.
"Sheila has undoubtedly helped many people keep their teeth over the last four decades," said dentist Chris Preston of Riverside Dental Practice in Braunton.
"We're all really sorry to see her go, but hope she can enjoy her extra free time feeling satisfied with an amazing career and the knowledge she has helped so many people."
Sheila worked for several practices in the area since she started back in 1976, but was a fixture at Riverside for the last few years. From October Sharon Jones, who has herself been with the practice for 15 years, will be taking over Sheila's Friday sessions.
Our family run Riverside Dental Practice in Braunton is expanding in November with the addition of new local dentist Rebecca Richardson, and will be opening on two Saturday mornings each month. We are currently open to new private patients to register.