We welcome a new dentist
We welcome new dentist Nick Bilby to the Riverside Dental team in Braunton.
Nick says, "I graduated from Dundee dental school in 1998. After working for a year in Pembrokeshire I moved to Bristol where I joined a large mixed family practice providing both NHS and private dentistry. In 2017 I relocated to work in Ilfracombe and enjoy all the benefits of living in North Devon. I enjoy all aspects of my job and feel it is so important to be able to provide excellent quality care in the most stress free way possible."Nick is currently settling in, and will be taking new private patients.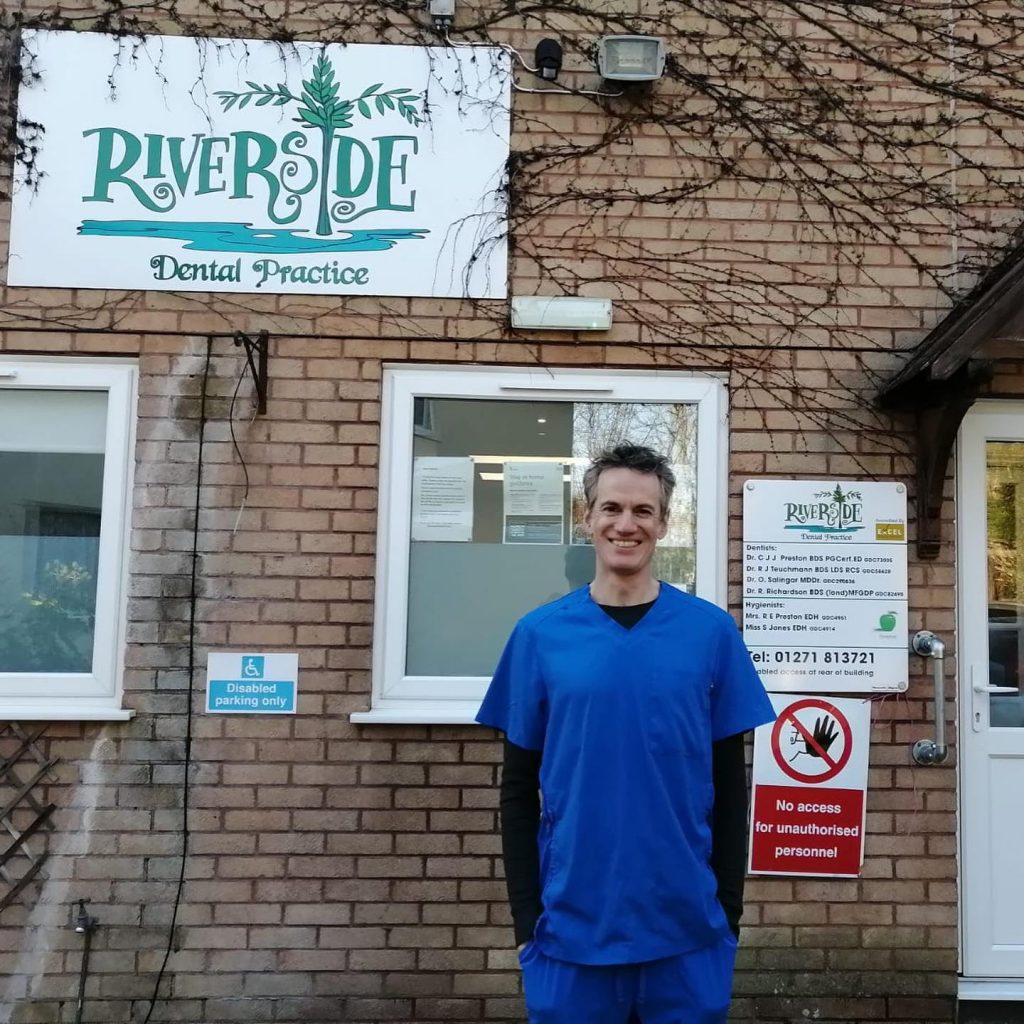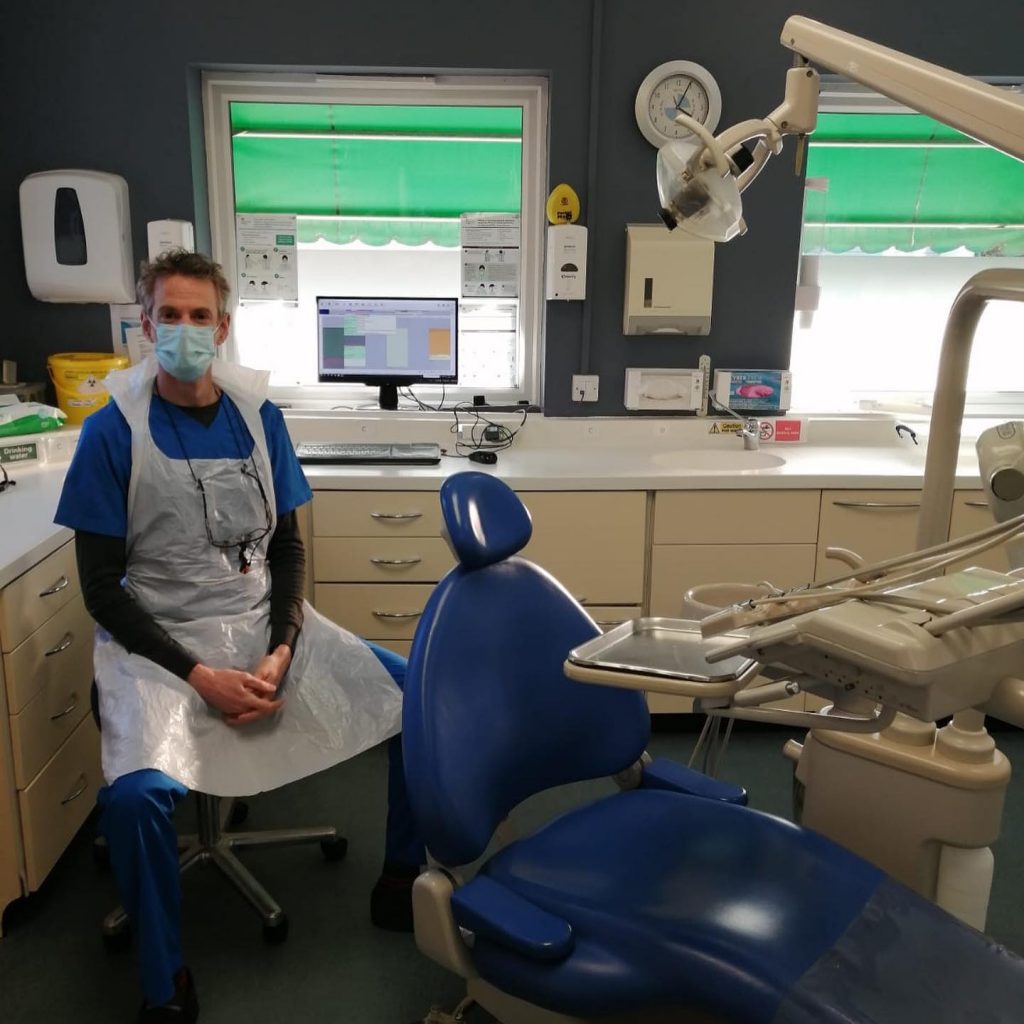 New Patient Portal introduced.
We are pleased to announce that we recently introduced a new patient portal allowing you to fill in your forms prior to arriving at Riverside Dental Practice. We hope this will give you the peace of mind that all unnecessary points of contact have now been removed. This includes your arrival and departure through reception. You can watch this short video which shows you how it works. How to use Patient Portal.
Coronavirus Update 4th Nov 2020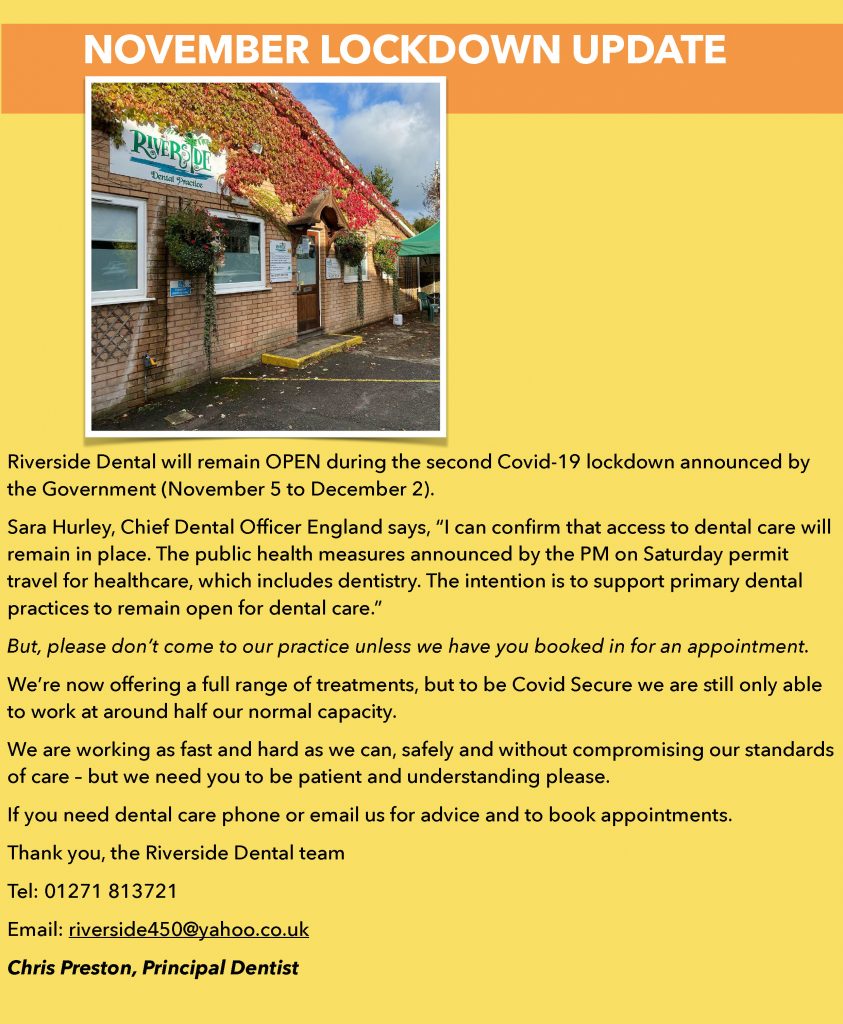 Coronavirus Update 22nd July 2020
Please don't come to Riverside Dental unless we have booked you an appointment.
We are getting back to offering routine appointments, and are able to offer a full range of treatments, BUT dentistry has not returned to normal.
The surgery is left empty and sealed for 60 minutes after every visit, then the floors and all surfaces are cleaned and disinfected. Even the mop gets put through a washing machine!
This means that after a filling or scaling we can't see the next patient for 75 minutes.
We are working with severe restrictions and are only able to see a vastly reduced number of patients compared to before Covid-19.
We are working as fast and hard as we can, safely and without compromising our standards of care – but we need you to be patient and understanding. We are doing our best in a difficult situation.
You MUST phone us for an appointment, and you cannot just walk in and expect to be seen or arrange an appointment. Hygienist appointments are unlikely to resume until late August.
Thank you, the Riverside Dental team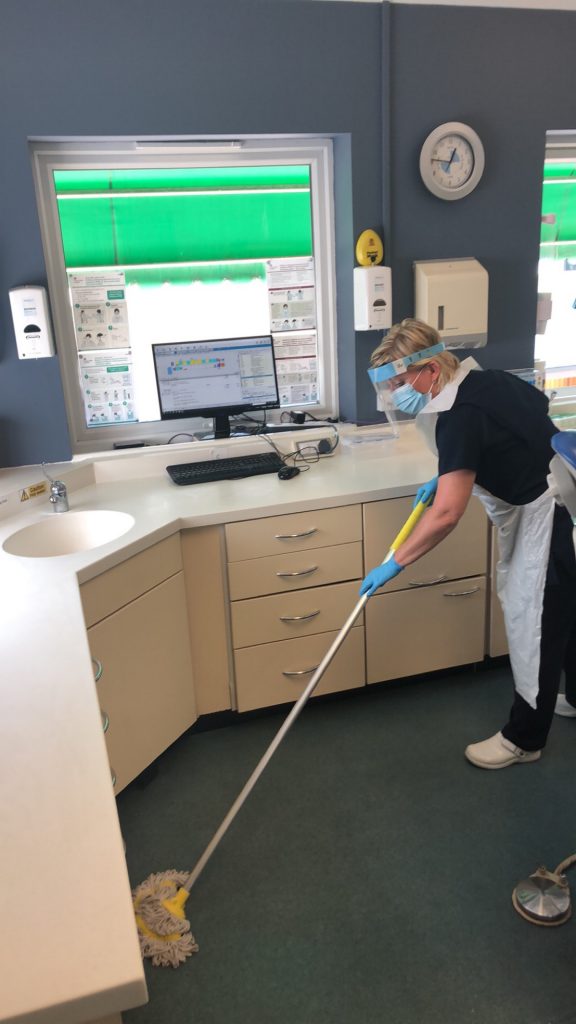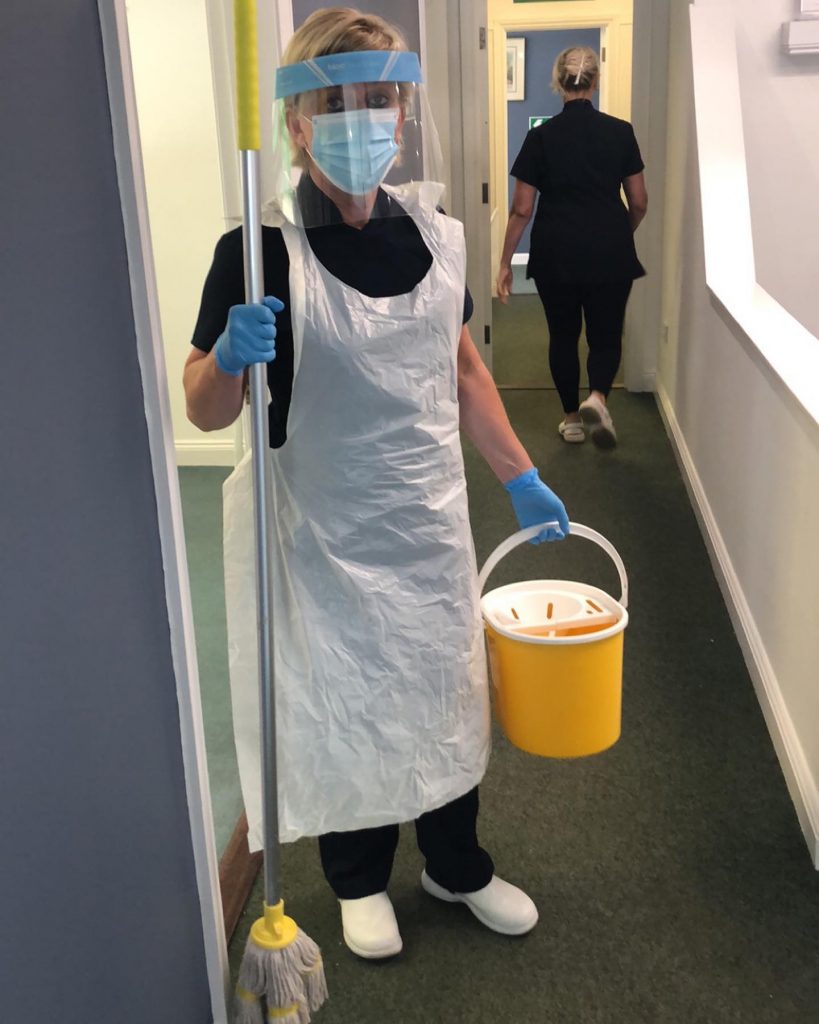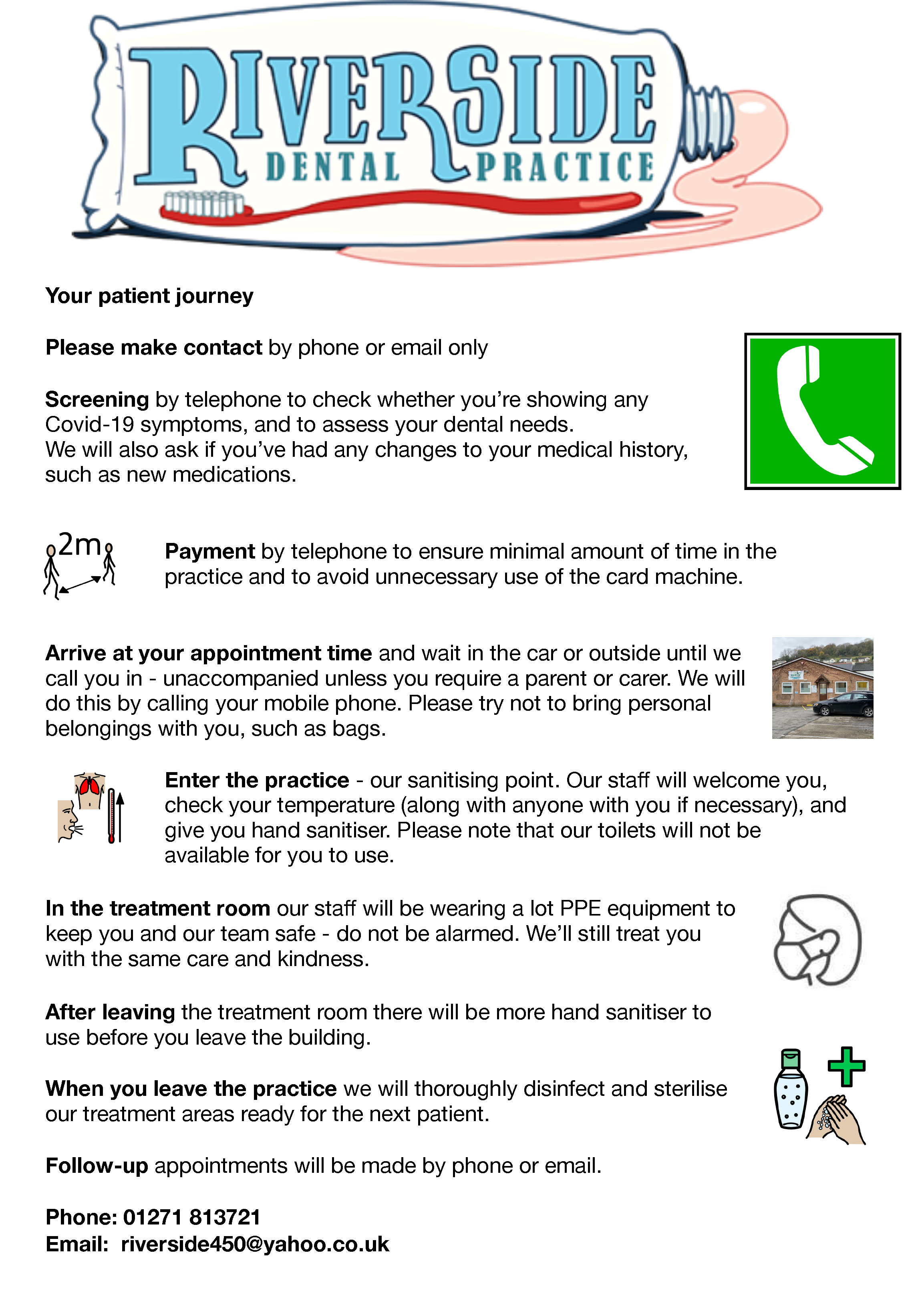 General preventive dentistry from the very young, to the very old
Implants
Veneers
Tooth whitening
Hygienist
Relax & watch TV while we treat you painlessly
Car Park & level disabled access
Waiting room with TV, FREE Wi-Fi and comfy sofas
Website updated; 20th July 2022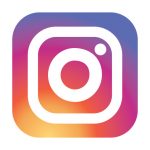 Follow us on Instagram @riversidedentalbraunton